ZENBI OWN WAY OF BUSINESS SUCCESS
Our philosophy「Increase customers and repeat」
「A company with many customers is a good company」
「If the number of customers decreases, it cannot be a good company」
「We would like our customers to contact us as many times as we like」
If we are not what our customers need, Customers will disappear. We must hone our qualities, hone our products, and build a good company. To that end, we will constantly learn, engage in activities such as active sales, and build a strong company.
「Customer」「Supplier」and「ZENBI」
We aim for our customers, suppliers, and us to trust and respect each other, and for the three to prosper in one form.(Teachings of the founder "SANKIN NO GEN")
Business development plan presentation
Every year on the last Saturday of January, all employees meet to announce plans for each department.
Twice a year in-house interview
Twice a year, leaders and employees interview each other to discuss self-inspection and the "future".
Electronic report「JobMagic」
All sales employees report and consult through JobMagic.
You can grasp your behavior anywhere in Japan or abroad.
There is a "Zenbi Group Guide" published every year
Create original promotional goods and catalogs.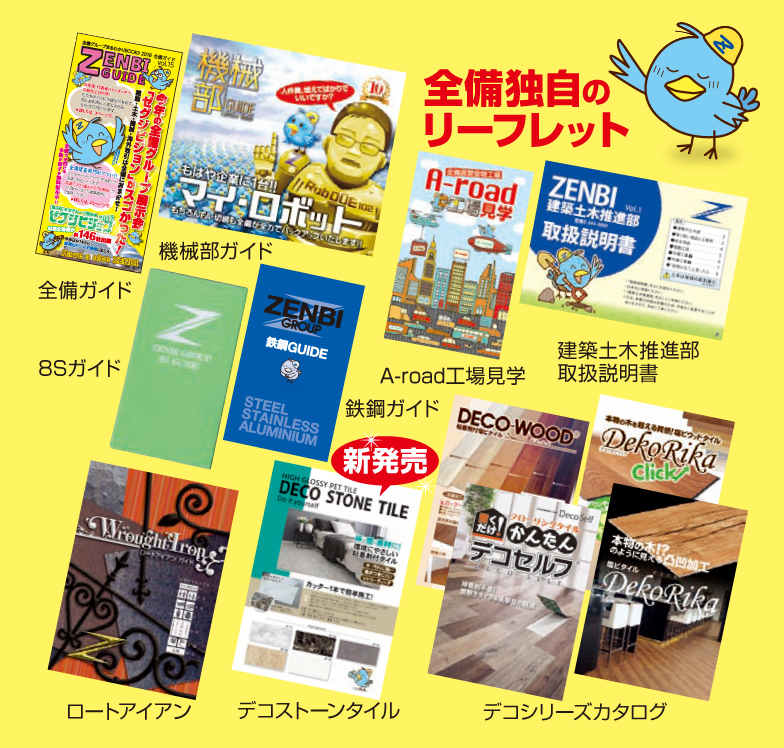 Regular visit meetings at all offices
Regular visit meetings are indispensable for communication.
Study session, on-site learning, active qualification acquisition
①"Z School" held once a month
②Education and support for qualification acquisition
③Seminar participation support
④Company supports education and learning
Say the slogan every day
Positively, brightly, not running away, not pretending to know,
Do it on the spot, Ask questions on the spot, Make promises on the spot.
Emphasis on positivity, responsibility, honesty, and speed.